Men's Detroit Pistons Shirts
Showcase your love for the Pistons with a brand new men's Detroit Pistons shirt. Our men's shirts come in various designs that appeal to every Pistons fan. Complete your fit and step outside in style! Show love for your favorite team in a fresh men's Pistons shirt today!
Men's Apparel - Men's Polos - Men's Outerwear - Men's Pants & Shorts
-31%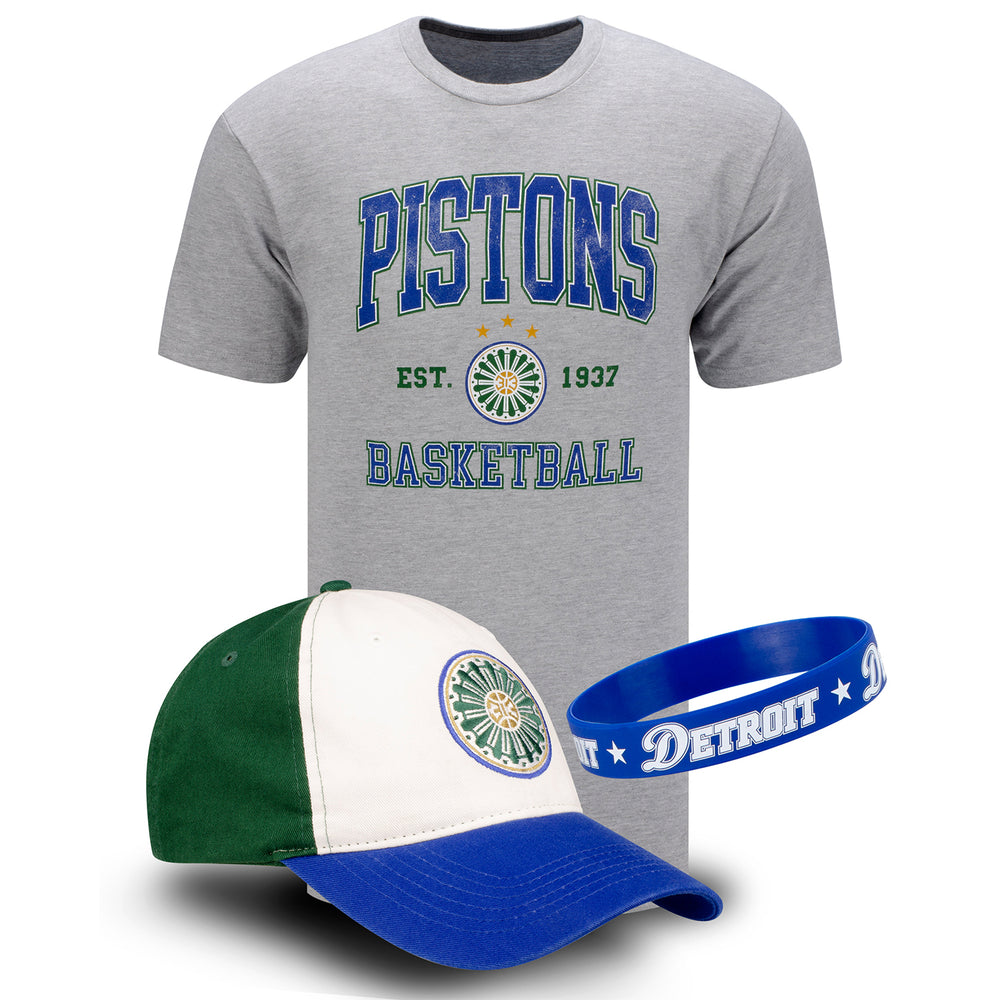 Original price:
$49.99
Current price:
$34.95
Welcome back NBA basketball with City Edition! Don't miss out on this 2022-23 City Edition hat/ t-shirt combo...