City Edition
Designed in collaboration with Pistons Creative Director of Innovation, Big Sean, the 2022-2023 City Edition Jersey collection is an ode to the historic St. Cecilia's gym on Detroit's West Side. Detroit greats like Derrick Coleman, Earl Cureton, Grant Long, Dave Bing, and Greg Kelser had to earn their respect at this gym as they climbed the ranks to NBA stardom. This collection dons the colorway of 'The Saint' with pieces featuring its storied stained-glass window.
Enjoy 25% off of this entire collection while supplies last!
-25%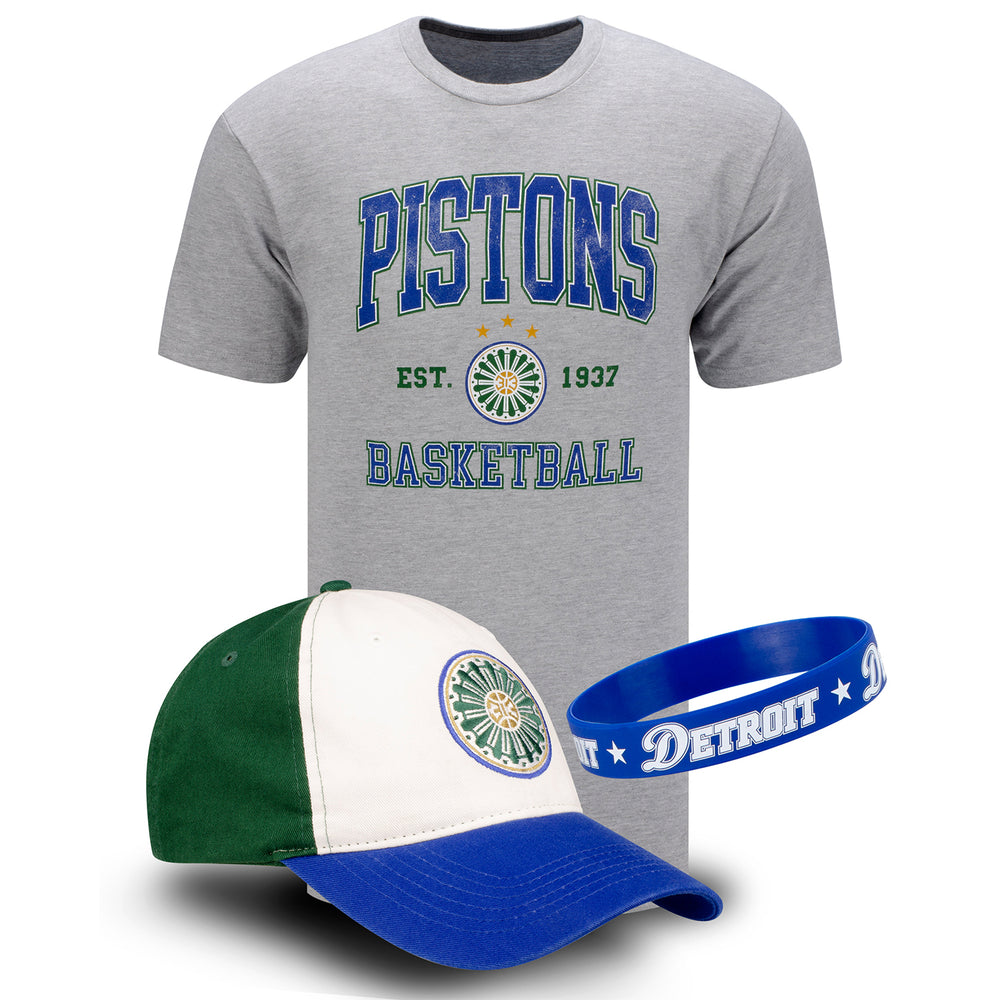 Original price:
$49.99
Current price:
$37.50
Welcome back NBA basketball with City Edition! Don't miss out on this 2022-23 City Edition hat/ t-shirt combo...